Digging on Oak Island in 2010
One of the most common questions asked about the Oak Island treasure hunt today is 'why isn't anything happening?!'
Read a full account of the processes surrounding the application to dig on Oak Island.
Exploration of Oak Island in 2008
Oak Island Tours Inc. (Dan Blankenship and the Michigan Group) received the Treasure Trove License formerly owned by Oak Island Exploration Company in 2008. This means that the team can now move forward with exploration of Oak Island this year.
The image below is an example of the new drill holes on Oak Island. You can see that a large amount of black material surrounds the drill hole cover - this is bedrock which has been brought up from over 200 feet below Oak Island. Three drill holes are visible in this photo.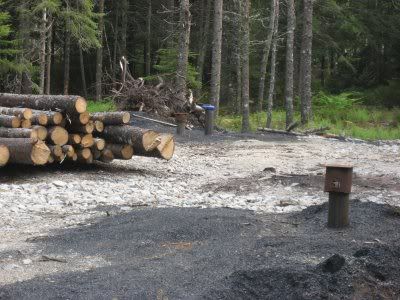 This is a very exciting time for Oak Island fans everywhere and we are dedicated to bringing you all the latest news of the dig.
This is the section of Oak Island Treasure where we will be posting news as and when it is made available. Please view the latest updates in the left hand menu.
To keep up to date with Oak Island news, why not join the Mailing List ?