Robert Dunfield's field sketches
During the 1960s when Robert Dunfield was excavating Oak Island, he made some detailed studies of the dig site and geology of the area. The following diagrams are kindly shared with the permission of Robert Dunfield's son, and it is with thanks to forum member Vincent for bringing these to our attention.

Image 1 shows the geology of Oak Island and a variety of drill holes in cross section.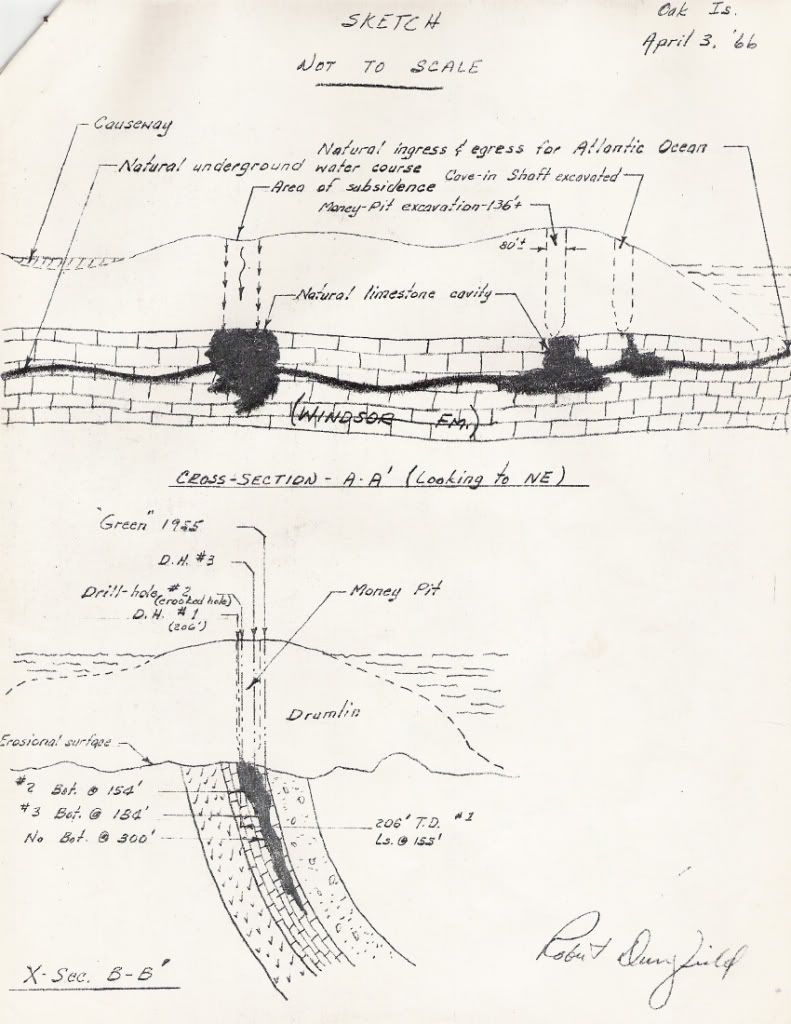 Download high resolution version
Image 2 is a field sketch of the Money Pit dig site (aerial view)
Download high resolution version