It is with great thanks to Robert Dunfield's son that we are able to share this collection of photographs of excavations on the Oak Island.
Robert Dunfield examining the hole with Dan Blankenship.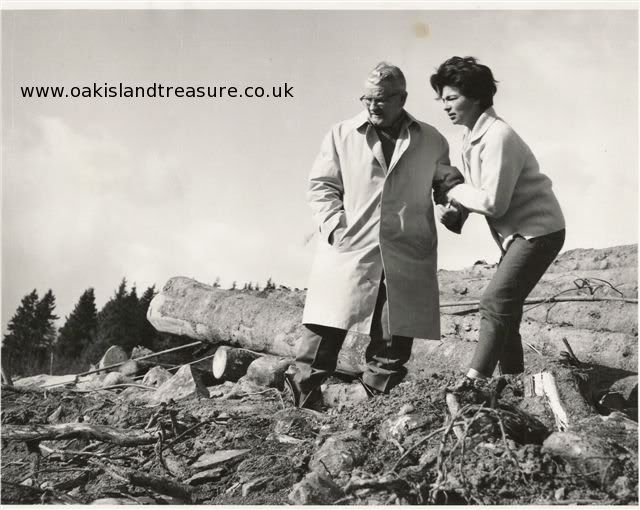 Robert Dunfield's father, and Mrs Dunfield looking down into the deep excavations.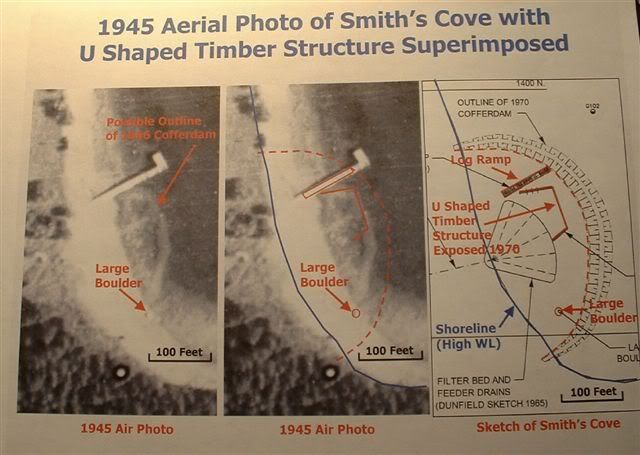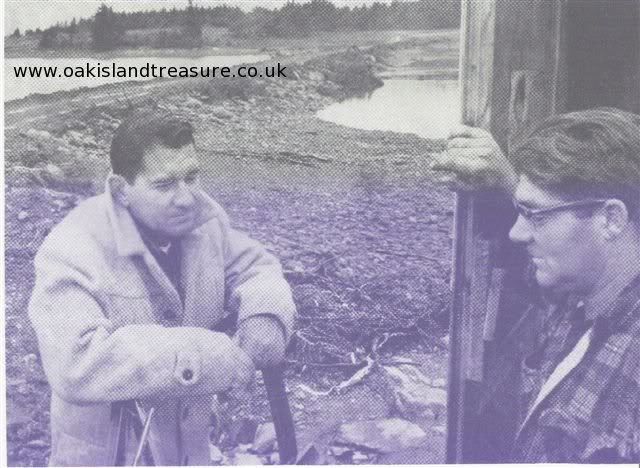 Courtesy of Danny Hennigar. Robert Dunfield is talking with Marshall Hiltz at the head of the causeway. Marshall and Robert Dunfield Jnr spent a lot of time together, who Robert describes as "a kind and gentle man". They hunted for scallops in Mahone Bay, whittled small boats and spoke of buried treasure.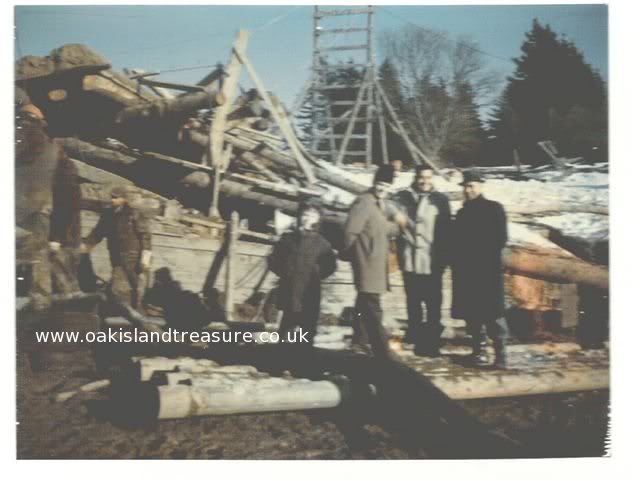 This photo shows a group of people on Oak Island. From left to right, construction worker, Robert Dunfield Jnr, Mr Stackhouse (Banker), Robert Dunfield, and Gordon Coles, attorney.
Photo of Mrs Dunfield on the Caterpillar with Earl, the man that actually built the causeway to the island.
This is the second piece of china recovered which was sent to Oxford University for dating. This was recovered from the Money Pit at the deepest level reached.
This photo shows the causeway about half way finished. Robert Dunfield Jnr explains "If this was proposed in 2010, it never would have been built due to environmental concerns. People need to understand that the times were different in 1965. Ideas and projects were looked at in a far different light and many things were acceptable, whereas now we are cautious and have different rules. Simply stated, times were different 45 years ago."